Salads
Garden Tomato Salad
This is one of the easiest and prettiest salads to make.
1-1/2 pounds of assorted tomatoes, cut into slices or chunks
1/3 cup olive oil
1/3 cup balsamic vinegar
1 tablespoon granulated sugar
1/4 teaspoon each of salt and pepper
1/2 cup feta cheese, crumbled
1/3 cup fresh basil leaves, sliced or chopped
Arrange tomatoes on plate. Mix well together: oil, vinegar, sugar, salt and pepper. Pour over the tomatoes. Top with feta cheese and basil. Serve immediately.

---
Do you cook for anyone who has gluten-intolerance, diabetes, allergies, or illness of any kind? Every recipe in this book cover all these issues, and yet they are still delicious and satisfying. In demand by food sensitive people.
---
Apple Pear Cucumber Salad
2 apples
1 each: pear, English cucumber, sweet onion

Dressing:
2 tablespoons mustard
2 teaspoons dried dill (can also use 2 tablespoons fresh dill)
4 tablespoons each of apple cider vinegar and olive oil
pinch of brown sugar
In a bowl, slice apples, pear, and cucumber into slices, leaving on skins for color. Add slices of onion.
Mix together mustard, dill, vinegar, olive oil, and sugar. Add to the apples, pear, cucumber, and onion. Toss and serve!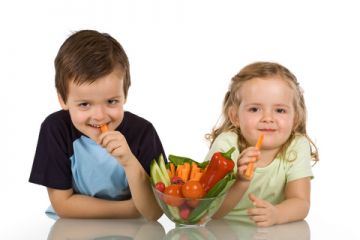 Japanese Salad
1/2 cup each of slivered almonds and sunflower seeds.
Brown these in oven 350 degrees for 10 minutes. Stir part way through.
Mix 1 package Ramen beef flavor noodles and 1/2 to 1 cup chow mein noodles with the almonds and sunflower seeds.
In a separate container, mix 1/2 head shredded cabbage and 2 green onions, chopped.
Dressing:
1/2 cup olive oil
3 tablespoons vinegar
4 tablespoons sugar
1 tablespoon soy sauce
1 soup seasoning packet from Ramen noodles
Combine and pour over cabbage and onions.
Wait until just before serving to add almonds, sunflower seeds, and noodles.




Return to Home Page from Salads