Healthy Grilled Recipes
Your family will beg for these healthy grilled recipes again and again!
Grilled Chicken Breast With Peaches
4 whole boneless chicken breasts (take off skin)
1 cup balsamic vinegar
1 cup lemon juice
small amount of butter spray
4 cups frozen peaches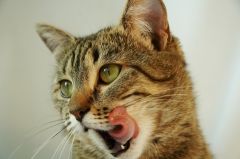 Marinate chicken breasts in vinegar and lemon juice overnight.
Grill the chicken on both sides until it is completely cooked. After the breasts are done on one side, begin the peaches as follows:
Add small amount of butter spray to a frying pan and add the peaches. You may need to add more butter spray until it is the consistency of syrup. Continue to heat until peaches are lightly browned.
Serve peaches over the chicken.
This is a delicious and healthy entree that you will want to make again.


Teriyaki Pork on the Grill
2 pork tenderloins
1 pineapple, peeled, sliced, and cut in half
2 tablespoons oil
1/4 cup soy sauce
2 tablespoons ketchup
1 tablespoon white vinegar
1/4 teaspoon pepper
2 garlic cloves, minced
First, mix together all ingredients excepting pork and pineapple. This mixture is the marinade.
Place pork in shallow dish. Pour marinade over pork so it is saturated. Cover dish and refrigerate at least 8 hours. Turn pork occasionally.
Then remove pork from marinade, but keep marinade. Grill pork, occasionally brushing it with marinade. Turn once.
Next, add pineapple to grill for the last few minutes of grilling. Brush with marinade and turn once.
Slice pork across grain and serve with the pineapple. You will enjoy the flavoring of the marinade; it also tenderizes the meat.


Sweet & Sour Drumsticks
8 chicken drumsticks, remove skins
1/2 teaspoons orange zest
1/4 cup orange juice
1/4 cup water
3 tablespoons honey
1 tablespoon plus 1 teaspoon cider vinegar (divided)
1/2 teaspoon salt (divided)
1/4 teaspoon ground coriander
1 teaspoon cornstarch
1/4 cup chopped mint
1/4 teaspoon ground pepper
First, prepare dipping sauce. Combine orange zest, orange juice, water, honey, 1 tablespoon vinegar, 1/4 teaspoon salt, and coriander in a saucepan. Bring to a boil.
Stir in cornstarch and 1 teaspoon vinegar until smooth. Add to the ingredients in saucepan and return to a boil, stirring until thickened. Remove from heat and stir in mint.
Then sprinkle chicken with remaining salt and pepper. Grill until done.
Serve drumsticks with the dipping sauce.
These drumsticks go great with rice. Sometimes I also add pineapple.

Return to Home Page from Healthy Grilled Recipes