Fun, Tempting, and Free!
Did you know . . .
Cleopatra is said to have made a bet that she could consume a fortune in a single meal. So she dissolved precious pearls in vinegar and drank the liquid with her meal.
She won her bet! Guess she wasn't just another pretty face, huh?
This is a fun fact that takes less than ten seconds of your time to read. (And it could even be a conversation piece during lunch tomorrow!)
Photo by Bramalia, Dreamstime.com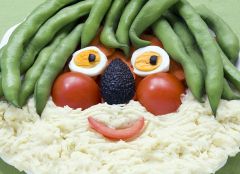 You may be interested in subscribing to my monthly e-zine (newsletter) called Fun Facts and Tempting Recipes. You can receive it directly to your e-mail inbox.
Each monthly issue will give you a new, fresh, fun fact about vinegar as well as a new tempting recipe to try.
Fun Facts and Tempting Recipes will also save you time by telling you the new things to check out in vinegar-delicious.com (with a link to get there, too!). So you can look at the new information that you may be interested in and skip the rest. Perfect for people in a hurry who still want to know what is going on. And its all free!
To help you make up your mind, see an example of what you'd be getting.
Newsletter (e-zine) Issue #001

Newsletter (e-zine) Issue #002

Newsletter (e-zine) Issue #003

Newsletter (e-zine) Issue #004


If you should ever choose to no longer receive Fun Facts and Tempting Recipes!, you'll find the option to unsubscribe in each issue.