Healthy Dinner Recipes
I'm thinking that these healthy dinner recipes will become your favorites sometime when you can't think what else to cook.
Fennel Chicken
3 cups bulb fennel, cored and chopped
5 teaspoons extra virgin olive oil
2 tablespoons fresh rosemary leaves
1 tablespoon lemon zest
2 cloves garlic, sliced
1/2 teaspoon pepper
1/4 teaspoon salt
4 pieces chicken, skin removed
2 tablespoons pine nuts
2 teaspoons white-wine vinegar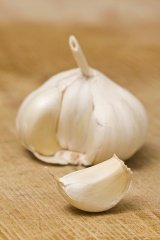 Mix fennel and 2 teaspoons oil in 9 x 13 baking dish. Bake for ten minutes.
Mince rosemary, lemon zest, garlic, pepper, and salt together on a cutting board. Combine this paste with 1 teaspoon of the oil and rub over the chicken.
Heat the remaining oil in a pan and fry the chicken until browned on all sides. Turn occasionally.
After fennel has roasted, stir in the pine nuts. Place chicken on top. Bake this healthy dinner recipe at 450 degrees for 25-20 minutes.
Toss fennel with vinegar and serve with chicken.

---
Don't let one of your children become a predator's target. Do you know how to keep their online environment safe? Stay informed and be involved. Learn about Child Safety Online

---
Glazed Chicken and Veggies
2 cups chicken broth
3 tablespoons cornstarch
1/3 cup honey
1/4 cup cider vinegar
2 tablespoons soy sauce
1/8 teaspoon crushed red pepper
4 chicken breast halves, skinless
1 cup carrots, thinly sliced
8 ounces water chestnuts, drained and sliced
2 cups instant brown rice, uncooked
2 cups snow peas
Mix together broth, cornstarch, honey, vinegar, soy sauce and pepper. Set aside.
Cook the chicken breast for about ten minutes or until browned on both sides.
Add the broth mixture, carrots, and water chestnuts to the pan. Cook and stir until the mixture boils and thickens.
Add the rice. Cover and cook on low until the chicken and rice are both done. Stir in the peas and cook until they are hot. Enjoy!


Barbecue Oven Fries
4 medium baking potatoes
2-1/2 tablespoons ketchup
4 tablespoons canola oil
2 teaspoons Worcestershire sauce
2 teaspoons cider vinegar
1/8 teaspoon salt
Preheat oven to 425 degrees. Coat baking sheet with no-stick spray.
Clean potatoes and pat dry. Slice potatoes into french fry slices.
In a bowl, combine ketchup, oil, Worcestershire sauce, vinegar, and salt. Add the potatoes and toss.
Spread potatoes evenly on baking sheet and bake for 20 minutes. Turn potatoes and bake for 15 additional minutes.

---
Return to Healthy Chicken Recipes from Healthy Dinner Recipes

Home Page